There are certain things that will never go out of style, and gold is one of them. While gold retains its value, the colors that gold comes in may change in popularity. Gold comes in a variety of colors -- yellow, white, rose, and green. Over the last decade or so, white gold has become increasingly popular and used much more often than yellow gold. However, recently, it has become more common to see pieces of jewelry made of yellow gold being worn regularly.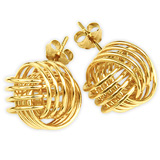 Yellow Gold Is Classically Beautiful
While white gold is just as valuable as yellow gold, there is a certain traditional level of beauty that is noticed in pieces of yellow gold jewelry. This type of jewelry has been worn for centuries, and has always been associated with elegance and grace. The classically beautiful nature of yellow gold has not faded, even as the popularity has switched to the lighter version of gold, or white gold.
Easier To Maintain
There is a specific process used to turn yellow gold into white gold. It is a fairly simple process, but it does need to be redone regularly. If you own a piece of white gold jewelry, you may notice that every few months or so the yellow will begin to shine through. This is when your piece needs to be refinished. Yellow gold will simply need to be cleaned every few months, saving you time and money. Many consumers realized after they had purchased white gold pieces, maintaining yellow gold was a much simpler process.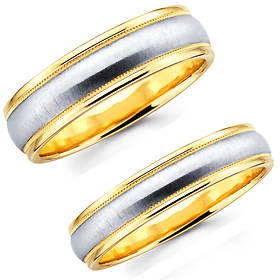 You Can Have It Both Ways
One of the biggest benefits of having two different colors of gold is the option you have for a two-tone piece of jewelry. You can combine the classic beauty of yellow gold with the contemporary value of white gold into the same piece. Many wedding rings are made into two-tone pieces of jewelry and allow you to take advantage of both beautiful types of gold.
You can never go wrong wearing gold jewelry. These pieces are beautiful, making you feel elegant, and retain their value over time.
Have any comments or questions? Please share in our Facebook page!