With the holidays just around the corner, it is time for you ladies to look through your wardrobe and figure out what you will be wearing for upcoming holiday parties. Holiday parties are typically a bigger deal than parties that are held throughout the rest of the year, so it is important that you look your best. Depending on the type of party, where it is held, and who is attending, your choice of clothing and accessories may be casual or formal. To help you impress other party-goers and dress appropriately for the occasion, here are tips for choosing what to wear at this year's formal holiday parties and gatherings.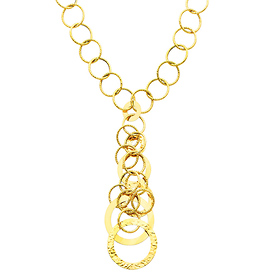 Formal Holiday Party
If you have been invited to attend a formal holiday party, you should choose between two basic looks:
Glitzy and glamorous
Sophisticated and classy
Glitzy and Glamorous

If you want to go for a more glitzy and glamorous look, try pairing a holiday cocktail dress with bold and flashy jewelry. If you choose a classic red holiday dress, yellow gold jewelry will help complete your rich and dazzling look. If you choose a simple and sultry black dress, consider pairing it with sterling silver or white gold jewelry with brightly-colored jewels. If you want a flashier look when choosing what to wear at this year's holiday parties and gatherings, try picking out a more showy dress like a silver metallic dress or a shiny gold dress. You can mellow out the look with a simple gold or silver necklace and hoop earrings. Remember, if you are going to an office party, keep in mind the length of your skirt and neckline. The length of your skirt should be no shorter than just above your knee and the neckline showing a minimal amount of cleavage.

Sophisticated and Classy

If you want to come across as more sophisticated and classy, match a nicely-fitting pair of black slacks with a close-fitting top in holiday colors and let your jewelry accessories be the pizzazz factor.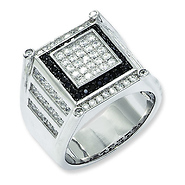 When choosing what to wear at this year's holiday parties and gatherings, don't make the mistake of pairing your slacks with a pastel or boring top -- or even the overly designed Santa sweater. Instead, choose a bold figure-flattering top that draws attention with fashionable sleek design elements. Accessorize with flashy bangle bracelets and large dangling earrings to complete the festive look.

Sparkling Micro Pave Jewelry
Create splash with micro pave CZ jewelry from large pendants to cocktail rings. The micro pave setting generates a dazzling sparkle under light, especially disco lights, so these jewelry accessories are perfect to wear for both women and men in light of the holiday spirit.