Although it serves no other purpose than to look attractive, jewelry has been a part of human culture for a long time. Its origins date back 100,000 years ago when the first known accessory was born, a beaded variety made from shells. Today, jewelry fashion for women spans from rudimentary to refined and everywhere in between. This year, fall jewelry trends for women are chunky, coral, tribal, and sometimes feathery.
Cute and chunky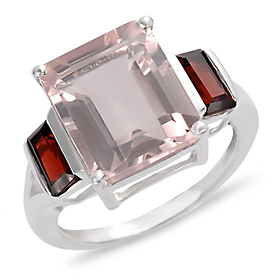 Jewelry sometimes changes subtly in style, but the chunky variety that was hot this summer is still all the rage for fall. Finding the right piece to dress up an outfit doesn't have to be difficult. Throw on a pair of heels and a long chunky necklace to dress up for a night on the town, or go casual with a pair of jeans and a chunky bracelet. Either way, you'll be styling with the latest fall jewelry trend.
Coral is still hot, hot, hot!
Another jewelry trend that was popular over the spring and summer months was coral. Earrings, necklaces, rings, bracelets -- anything found in the bright, cheery color flew off shelves with lightning speed. It's still a hot item that isn't going anywhere this fall. Send a signal that sizzles with coral; it's one of the hottest current jewelry trends.
Tribal style
From beaded assortments to impressed metals, tribal fashion is popular. Simple, yet bold colors and patterns can be found adorning earrings, and necklaces. Pair tribal styles with long, flowing skirts or a maxi dress for a look that's sure to impress. It's one of the women's jewelry trends this autumn that are easy to pull off, and it can make any gal feel like a natural princess.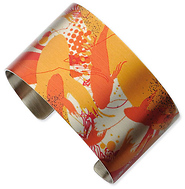 Fun and feathery
It might be common sense to know that the highly popular feather is sticking around this fall, too, but now it's not something that is merely woven into hair. In addition to the sweet hair accessories that have become mainstays in many women's accessory closets, long, silky feather earrings are all the rage for fall. They can be dainty and neutral toned, or long and brightly colored. Both of these styles, as well as many other shades and sizes, are great ways to dress up any outfit.
Effortless style
Determining the most suitable this up-coming season's trends doesn't have to be challenging. There are so many styles that are flattering and fun! The chunky styles, coral shades, tribal themes, and feathery pieces are bold and stylish on their own. Adding them to a well-loved outfit can make it look new and attractive. Accessorizing with jewelry has never been so exciting!
Have any comments or questions? Please share in our Facebook page!