With another school year coming to an end, a lot of young ladies are anxiously anticipating their prom. Aside from your wedding day, prom is the only chance that some girls have to be queen for a day. It's a very special night that will create wonderful memories that will last a lifetime.
A lot of consideration and time goes into choosing a prom dress. It can literally take weeks of trying on dozens of dresses to find the perfect one. After all, you want to be the center of attention. With so many different styles and colors to choose from it can be really difficult to choose just one!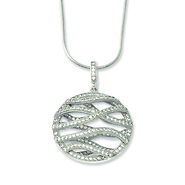 There are three main factors in selecting the perfect dress, your budget, your skin tone, and your body shape. Before you even start to shop for a prom dress you need to decide on a realistic budget. Choose a color that compliments your skin tone, avoid colors that make you look pale or washed out. Choose a design that highlights your best features. A full skirt can help to hide excess weight, while a corset style will enhance an hour glass figure.
After you have the dress it's time to find a great pair of shoes. While the shoes are important no matter what type of dress you have, you need to pay more attention to details if you're wearing a short dress. But, keep in mind that you'll be on your feet most of the night and comfort is just important as looks. You don't want aching feet keeping you sitting while everyone else is dancing and having fun.
Once you have the dress it's time to start shopping for the perfect accessories. There are a few simple rules that you can follow to make choosing the right prom jewelry, such gold or silver jewelry, much easier. It's essential that you choose prom accessories that are appropriate for the style of your prom dress. You want the jewelry to flatter and compliment the dress. You don't want the jewelry to out shine your dress.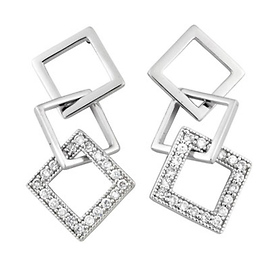 The neckline of your dress will determine what type of necklace you should wear. If your dress has a high neckline, a beaded white gold necklace in a shorter size will look great. A lower neckline looks best with longer necklace like a lariat necklace lariat necklace adorned with cubic zirconia.
The way you choose to wear your hair on prom night will ultimately affect the type of earrings you should wear. If you want to wear your hair up, dangle earrings are an excellent choice. If you're going to wear your hair down, choose large studs, hoops or some other style of earrings that won't get tangled in your hair.
If you want your jewelry to match your dress perfectly look for necklaces and earrings that have stones that match the color of the dress. Diamonds and cubic zirconia will match any color that you wear and you can wear them for other occasions as well. If you're going to spend a lot on your prom jewelry, try to choose items that you will wear more than once.
Prom night will turn out however you make it. Plan that prom look you dreamed about, and you'll have a fun, memorable night that you'll fondly look back upon.