June marks a time to celebrate many occasions - graduations, Father's Day, summers, end-of-school, AND weddings. With so much going on, why is this month a popular month for weddings? Many reasons can explain for its appeal, which even date back to ancient times.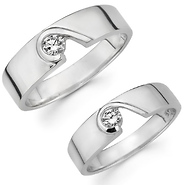 For many years, even centuries, June reigns as one of the most popular months for weddings. In Ancient Rome, June weddings can be attributed to the month being named after and dedicated to the Roman goddess of marriage, Juno. However, the month's popularity also has a practical side relating to harvest time. A woman who got married in June and conceived right away would still be able to help with the fall harvesting. The baby would be born early enough in the spring that she could help with the next year's harvest. The association of weddings to harvest time is evident in many places of the world.
While harvest time may no longer be the main reason for choosing to get married in June in the U.S., there are still many practical reasons as to why many couples get married in June. For instance, as the season shifts from spring to summer, the spring rains taper off while the weather becomes more sunny and beautiful. Another big reason for getting married in June is that a lot of the most popular wedding flowers, such as roses, peonies, and bells of Ireland, are in full bloom. Many couples may also choose June for sentimental reasons. A lot of people get engaged in June, and often, weddings are planned for one year from the month of the engagement. Also, for couples who met and fell in love in college, June is the perfect month to get married since it falls after school gets out. June has many attractive qualities for weddings.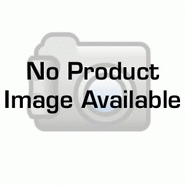 The wedding rings are perhaps one of the most important details of a wedding. Everything else is held in memories and photos, but the rings are worn on a daily basis for the rest of your life. You choice of rings are something you have to be completely happy with. Choosing the perfect wedding rings can be a hard decision that takes months of shopping and should be done at least a month in advance.
Because it can be so difficult to find a wedding band that matches an engagement ring, many brides are choosing wedding ring sets. Wedding ring sets are specifically designed to fit together and often look like one large ring instead of two. Another great ring set that couples select to symbolize their unity are matching his and her wedding band sets where the female ring is often a slimmer version of the male ring. These bands may also have one half of a heart so when they are put together, they become one heart. Having wedding ring sets makes buying rings easier for engaged couples.
For most brides, the wedding month may not be nearly as important as the wedding itself. Most girls dream of growing up, meeting the perfect companion, and having a dream wedding. Whether you choose to get married in June or another month, it's the dress, wedding rings, family, and friends that make the day really memorable.
Getting married soon? Check out a selection of beautiful wedding ring and wedding band sets here.