While some people pay very little attention to the latest fashions, others really enjoy keeping up with the latest trends. Some are perfectly happy wearing the same clothes and gold chain accessories year round, while others love shopping for new items as a new season approaches. If you are really serious about keeping up with the latest fashions, then you want to make sure that your jewelry collection follows those trends.

If you wanted to sum up the jewelry trends for winter of 2011 in one word it would have to be BOLD! So, if you already own a collection of bold pieces of jewelry that make a statement, you already have a head start on the 2011 fall trends. Of course, that doesn't mean that you can't sill add a few more pieces to your collection.
Designers will be reworking some of the classic and antique styles of jewelry and creating a more modern look. You will see more fun designs, lots of bright bold colors combined with muted tones and sophisticated elements. The fun part is that you can take all of these elements and combine them to create your own individual style that's still very trendy.
One of the most important factors of this winter trends is size. Whether you prefer a chunky bracelet, wide gold chains, or large precious gemstone ring, bigger is better. This season is going to be really fun as the trends focus on combining mixed styles of jewelry. The more unique the combination of pieces are, the more your look will be in style.
This year's look is also going to include strong motifs, such as exotic animals. Pick your favorite motif and emphasize it in different ways. For example, if you like elephants, feel free to wear elephant pendants, necklaces, bracelets, earrings, or rings.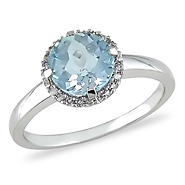 Earrings are going to definitely be getting much larger this season. If you can only purchase one pair of earrings for fall go for a pair of bold hoops. Gold hoop earrings look great with almost any outfit and they will never go out of style. Just choose the largest hoop size that you are comfortable wearing and wear them for a lot of different occasions.
So if you want to keep up with the winter trends this year, remember that big and bold is in! Bright colors, large hoop earrings, exotic motif jewelry, and vintage-styles are ways that you can achieve this look for winter. Whatever you choose to wear, just remember to have fun with your jewelry!
Want to update your jewelry this winter? Check out what's new at GoldenMine.com here.