Like any other fashion, new and different designs of jewelry always hit the market each season. A jewelry trend that was hot through the spring or summer might already be a passing fad by the time fall and winter arrive. In fact, the world of fashion changes so fast that it's often hard to keep up with what's in style and what's not! There's nothing wrong with having different styles and colors of jewelry for different seasons.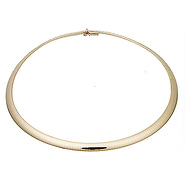 After all, pastel stones definitely remind you of spring flowers, and darker stones just match the warmer colors of fall and winter much better. However, if you want a pair of earrings, gold necklaces, and other jewelry that will be fashionable year round, I have some tips to share with you.
Necklaces:
If you want a necklace that is sleek and classy that will always be in style, omega necklaces and gold chain necklaces make excellent choices. They have a timeless design that withstood the test of changing fashion styles and make the perfect accessory for any style of clothing. They can be worn with jeans, and yet, they look chic with a designer dress! Aside from looking stylish with anything you wear, gold chain and omega necklaces are also versatile. You can find all sorts of pendant slides that accompany omega necklaces and gold chains. These pendants allow you to turn one beautiful omega or gold chain necklace into numerous necklaces. Choose omega and gold chain necklaces to add to your jewelry collection.
Earrings:
One of the most popular styles of earrings for women of all ages is the diamond stud earring. These earrings add a touch of class and match everything while making a statement. While they are eye-catching, their simplicity and elegance compliment extravagant diamond necklaces without competing with the necklaces' beauty. Also, diamond studs are a popular choice to wear with another pair of earrings for anyone that has multiple ear piercings. For an elegant piece of jewelry that stands out, diamond stud earrings make an excellent choice.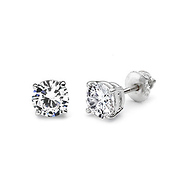 Bracelets:
When it comes to bracelets, bangle and tennis bracelets have an enduring style and sophistication. Like many other classic designs, angle bracelets' simple round style and tennis bracelets' narrow strand of diamond or other gemstones fashionably accessorize with casual clothes as well as designer outfits. Furthermore, diamond tennis bracelets add an exquisite sparkle in any woman's eyes, a design that will be worn over and over. Consider bangle and tennis bracelets when searching for timeless bracelets.
While jewelry trends come and go, classic jewelry designs just never go out of style. If you are searching for the perfect gift, choose these types of jewelry, such as gold chains, omega necklaces, diamond studs, bangle bracelets, and tennis bracelets. They transcended many trends throughout the years, so no matter how the fashion world changes, they will always be a part of it!
GoldenMine understands quality jewelry that is always in style. Go here to shop for fine jewelry that you can wear always.