Graduation day is a very special day in any teenager's life. It marks the end of a milestone and the beginning of a whole new life. Graduation is a recognition of a lot of hard work and of a major accomplishment. It's a momentous occasion that can be made even more special with the perfect gift.

If you prefer to choose a practical graduation gift, any graduate will appreciate money or a gift card from their favorite store. Money is also a good choice if you don't know what they want or need. While it might seem impersonal, it will allow them to purchase what they need for college or a new job.
However, if you want a gift that's really special and more personal, jewelry is the perfect choice. Jewelry is a gift that can remind them of that special day for years to come. It will become a keepsake that marked the start of a new journey.
Charm bracelets are a perfect choice for any occasion including a graduation. A charm bracelet is something that can be added to through the years. Any special event can be celebrated with a charm that will bring back special memories throughout a lifetime, and it can be so much fun to find the perfect charm to add to fill the bracelet with memories.
Hearts are a symbol of love around the world and one of the best ways to express how you feel about someone. They are also a meaningful graduation present. A heart necklace can be a constant reminder that no matter where her life takes her, you'll always be close in your hearts. You can even find double heart necklaces to symbolize that your hearts will always be close no matter how far apart you are.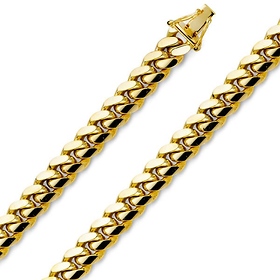 While watches are one of the most common and popular jewelry gifts for a graduating male, there are a lot of other choices. More and more young men are wearing jewelry, such as gold chains, and they will cherish an item that is given to commemorate their graduation. Designers are now producing more mens jewelry than ever before, so there's a wide selection that will fit any personality. Engraved ID bracelets make great graduation gifts for young men as well as women and engraved items always make a gift more personal. Whether you choose an ID bracelet made of gold or sterling silver, it will be a gift that they can keep forever. There's no rule that you have to have a name engraved on a bracelet. You could choose to have the school name on the bracelet or a short message to remind them of how proud you are of their accomplishments.
There are just so many different options for choosing the right jewelry for a graduation that you'll probably have a hard time deciding what you want to purchase. But, if you want the gift to be really special, you need to choose something personal. Unlike generic gifts that will one day be cast aside, jewelry will be something that they'll keep for a lifetime.