You most likely have times in your life when you start to feel like your look is outdated and are missing out on all the new trends. This can happen with clothing, hairstyles, shoes, jewelry, and many other things. You may be completely satisfied with your look one day and all of a sudden feel out of touch the next. But there are ways to update your jewelry box without breaking your budget with beautiful, solid gold jewelry.

Here are a few simple tips to help you stay fashion forward within your budget.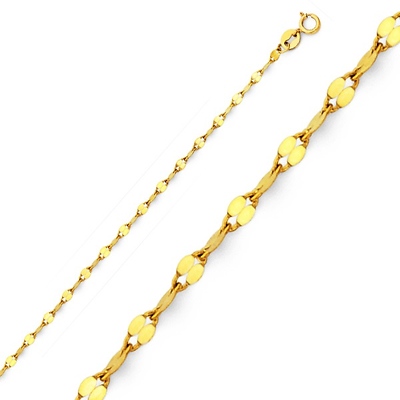 1. Shop Online
Online shopping is a great tool to save money. You may be able to find things online that are not available in your favorite jewelry store. You may also have the option to purchase jewelry at near wholesale prices since they have lower overhead costs than brick-and-mortar stores, which tend to mark-up prices much more. Be sure they have a return policy just in case something happens to your purchase or you change your mind after trying it on. Shopping online is a great way to save money while purchasing new jewelry.
2. Use Older Pieces Of Gold
If you have older pieces of gold that you don't wear anymore, you may choose to have them melted down and remade into a more modern piece. When you do this, you avoid the cost of purchasing the actual metal, and just pay for the design and the labor in making this unique item. Don't just let your old gold sit in your jewelry box – have it remade into something modern and beautiful.
3. Remember That Gold Is An Investment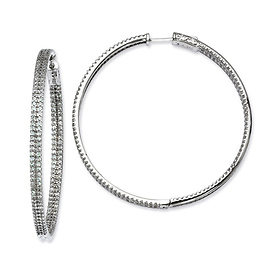 Gold retains its value well. Many people buy gold to put in their emergency stash in case disaster strikes. While the stock market and other investments may go up and down, gold will stay relatively stable. So look at your new purchases of jewelry as an investment. Real gold can be used in the event of an emergency if you find that your cash has lost its value.
4. Go for Silver Jewelry

If you enjoy white gold jewelry, look into silver jewelry such as men's silver chains and hoop earrings as well. It is an elegant white metal and makes an excellent option for those who are allergic to gold. Silver comes in a variety of types, and we carry commonly-known sterling silver (contains 92.5% pure silver) and Argentium silver rings, arguably the finest type for its tarnish-resistance, bright white color, and other qualities. Also, similar to gold, silver is a precious metal, which is traded in the stock market, so silver does have value, which is less than gold. Because the price per ounce is lower, designers feel more comfortable making more elaborately-designed rings, necklaces, and other jewelry, so you will find more trendy pieces made out of this metal.
Wearing gold is a classic way to feel beautiful. You can dress up any outfit with a piece of gold jewelry, or for more unique designs, choose silver jewelry. Whether you are looking for pieces for men or women, you can find ways to save money with precious metal jewelry and stay currently fashionable.
Disclaimer: GoldenMine is strictly a jewelry company with no investment advisers nor consultants and makes no claims on the security of any type of investments. Nothing published by GoldenMine should be considered personalized investment advice.