Diamond jewelry isn't just an accessory, it's also an investment. When most people decide to purchase a piece of fine jewelry they put a lot of thought into the design, the material, and the gemstone. But often, once the jewelry is purchase, very little thought is given to caring for it. While fine jewelry is made to last a lifetime, it can get damaged if it's not given the proper care.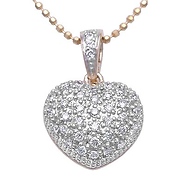 By simply taking the time to properly care for your diamond jewelry pieces, you can keep them looking new forever. Even though diamonds are considered to be the hardest material found in nature, they can be damaged. And, the easiest way to damage them is to store pieces of jewelry containing diamonds together!
One of the most common ways that diamonds can become damaged is from scratches, and one of the easiest ways for them to get scratched is by storing diamonds together. When diamonds are stored together, they can easily rub against each other creating scratches and flaws on a perfect diamond.
If you're going to invest money in diamond jewelry, you should always purchase a good jewelry box. The perfect jewelry box should have several compartments where you can keep your fine jewelry separated. Another option is to simply keep the gift box that the diamonds came in and place them back into the box each time you take them off. You can also use cloth pouches to keep your diamond jewelry from coming in contact with other pieces.
Before you try to clean any engagement ring and other jewelry, you should first inspect them closely. You want to look for any loose sets or broken prongs. It's very important that you do this before you try to clean the jewelry. During the cleaning process, a loose stone could fall out and get lost. And it could be very expensive to get the stone replaced.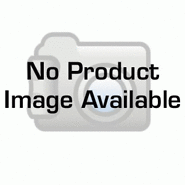 The substances that you use on a daily basis can soon take all the shine out of your diamonds. Lotion, powders, perfumes, soaps, and even the oil in your skin can quickly make a sparkling diamond dull and lifeless. The safest way to clean them is to simply soak them in some warm water with a mild, non-abrasive soap.
Dish liquid is a great choice for cleaning diamond jewelry. Because it can cut grease, it can also gently remove other substances. Some experts suggest that you clean diamonds in a solution of one part ammonia mixed with four parts of water. You can safely soak the jewelry for about ten minutes, and if you need to, use a soft brush. You can repeat the process until the diamonds are sparkling clean.
Another option for cleaning diamond jewelry is a sonic cleaner. They're excellent for cleaning diamonds and other hard stones. However, it's crucial that you make sure the stones aren't loose before you put the pieces in a sonic cleaner. Even the gentle vibrations can cause a stone to all out.
If you've tried to clean your diamond jewelry, but it's still not clean. It's best to take the pieces to a professional to have them cleaned. A professional will have special cleaning solutions that can remove even the toughest film and grime from the jewelry. And, they'll be able to safely clean areas that are hard to reach.