It's not hard to get caught up in the fantasy lives of the hottest celebrities. From their multi-million dollar mansions to their exotic vacations, celebrities tend to live the lives that a lot of people dream about. When it comes to celebrity engagements and weddings, they can even make Cinderella envious with their lavish receptions and diamond engagement rings!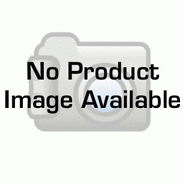 Celebrity engagement rings range from antique treasures to customized creations. They only have two things in common, their enormous sizes and their outrageous price tags. Although diamonds are still a number one choice, more non-traditional stones such as sapphires and emeralds are becoming increasingly popular with today's couples.
One such celebrity to don an extravagant engagement ring is Disney star, Hilary Duff. Shortly after she started dating NHL hockey player, Mike Comrie, he surprised her with a Mercedes-Benz, so proposing to Duff with a massive 14 carat princess cut engagement ring that reportedly costs $1 million dollars falls in line with his generosity. Even with all the other recent engagements, Duff's takes the top spot for price.
Comrie isn't the only hockey player that decided to take the wedding plunge. Ottawa Senator center, Mike Fisher, proposed to Carrie Underwood just days before Christmas. The July bride flashed a massive 5 carat yellow and white diamond ring during her engagement. While experts can't seem to agree on the value of ring, it's said to have cost at least $800,000!...Love must be blooming in the hockey arena.
This past December, Kristen Bell and Dax Shepherd celebrated the holidays by getting engaged. While it might not compare to Duff's 14 carat bling, Bell's ring is quite spectacular. The platinum ring holds a 3 carat emerald cut brown diamond with small diamond accents flanked on each side. Some experts estimated the price tag at around $100,000.
In February, Nicole Ritchie officially announced her engagement to her long time love, Joel Madden, on the David Letterman Show. Ritchie wanted a special ring and actually collaborated with designer, Neil Lane on the design. The result was a 4 carat round diamond surrounded by pave diamonds set in platinum estimated at $60,000 to $85,000.
While Simon Cowell might appear rude and obnoxious on American Idol, he recently proved that he knows how to please a woman! The most "disliked" judge on television chose a 6 carat brilliant cut diamond ring for his new fiance. This flawless engagement ring is estimated to cost Cowell at least $750,000.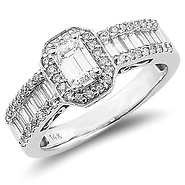 Although having an apparent secret engagement, Penelope Cruz adorned a spectacular 3 carat sapphire who privately married another Oscar-award winning actor, Javier Bordem, last month. While the estimated $30,000 price tag might not come close to other celebrity rings, the vintage ring definitely shines with classic beauty.
While getting an engagement ring that costs six figures may most likely be a dream instead of reality, couples can still find rings that look just as gorgeous and extravagant at affordable prices. GoldenMine is one such place. Checkout GoldenMine's extensive engagement ring collection at www.goldenmine.com/engagementrings and find asscher, radiant, and exceptional cut diamonds, traditional round and princess cut diamonds, pave, three stone, sets, and other engagement rings today.