Receiving expensive gifts on Mother's Day is great, but most mothers prefer a gift that comes from the heart. We often forget to express our love on a daily basis, but jewelry can say, "I love you mom," when you're not even there! Every time she wears the jewelry she'll know that you cherish the bond you share.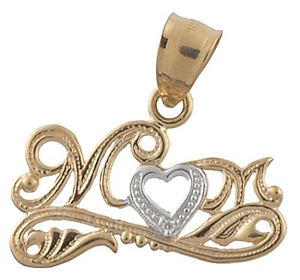 Whether you buy Mother's Day jewelry early or not, it's never too early to start shopping for one. The earlier you start looking, the more likely you'll run across the perfect jewelry item. It's also never too early to start watching for little signs that can help make your choice much easier. And, while most mothers will love any gift, the gift of jewelry is a much more personal option.
Perhaps she's mentioned something that she saw and wanted or something that a friend has that she just loved. Perhaps you've been out shopping and she's paid special attention to a particular piece of jewelry. Does she collect certain types of jewelry? Does she wear a lot of bracelets, or prefer necklaces or rings?
One of the most important things to consider when purchasing jewelry for your mom is her personality. If your mother rarely gets all dressed up, more casual pieces of jewelry will be more appropriate. If your mother is very active, then you should choose jewelry that is strong and can stand up to a little abuse.
Since love comes from the heart, heart jewelry is one of the best ways to express how much you love someone. It's a traditional symbol of love between a man and a woman, but it's also perfect to symbolize the love between a mother and child. And if you want to make it more personal, you can find a lot of beautiful heart pendants and rings that say "Mom".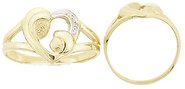 Pearl jewelry have always been a favorite with women of all ages, and they make the perfect Mother's Day gift. At one time, pearls were reserved for special occasions, but today, they're even worn with casual attire such as jeans. They come in various colors that will compliment any outfit. From classic white pearls to the coveted black pearls, they are a great choice to make any mother happy.
If you want to splurge a little on this special day, a diamond tennis bracelet will excite any mother. Diamond tennis bracelets are really versatile, they look just as good with an evening gown as they do with casual clothes. And there's nothing that can compare to the sparkle and fire that diamonds have.
No matter what type of jewelry that you decide to purchase for your mother, make sure that it's something that she will wear frequently. Choose a design that matches her lifestyle and a price range that matches your budget. To ensure that your gift lasts a lifetime, make sure that you choose a reputable dealer. And if you decide to spend a lot of money, you might want to consider having the item insured.