Halloween is a great time to express your inner self. You can take on the persona of something completely different during this time of year.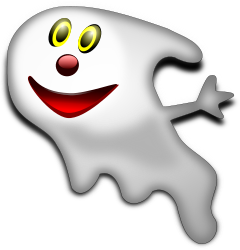 Picking a fun costume can give you a chance to dress up and enjoy yourself as someone completely different than who you really are. But you may want to be careful when you do this because on Halloween, dark things come out of hiding - BOO! In order to "protect" yourself, you may want to pick the right jewelry to ward off evil spirits.
Fight Off Vampires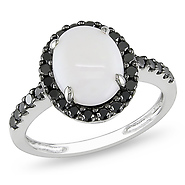 While most vampires that come out on Halloween are simply costumed, there may be a few who sneak out of hiding to eat and enjoy their prey. Keep yourself safe from these nasty creatures by adorning your neck with a silver cross or any sterling silver jewelry. Vampires are repelled by these pieces of jewelry and will avoid taking a tasty bite of the flesh of your neck if you are protected.

Scaring Ghosts

Turn the tables on the ghosts around you by wearing your own noisy set of chains. Show those pesky ghosts that they can't scare you that easily and irritate them with the rattle of real gold chains around your neck, wrist, or waist. While ghosts may be shackled and noisily rattle around on Halloween night, you can scare them back with your own set of gold chain necklaces -- and do so with class and style.

Ward Off Bad Spirits with Opal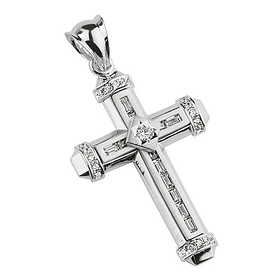 Opal is fittingly the October birthstone. During prehistoric times, people wore this multi-colored gemstone to ward off evil things and nightmares. Wear this gem to protect yourself from scary dreams after watching bloodcurdling movies on Halloween night.
Add A Tiara
While princesses may not be scary, many people love to dress up like a princess for Halloween, and I had to throw this tip in here. You can show everyone up by wearing a gold or silver tiara. Show other princesses that you aren't going to go for a cheap imitation, and that you are worth more than that by purchasing a tiara made with precious metals and genuine stones. All the others will be envious of your beautiful costume. They may even come to believe that you are the real thing ;)
Use Halloween To Update Your Jewelry Box
Don't let Halloween go by without using it an excuse to purchase yourself some new silver and gold jewelry. While the rest of your outfit may be fake and show a side of you that is not real, your jewelry can be real instead...and may even scare away monsters!