With the holidays upon us, people all over the world are looking for the perfect holiday gift ideas for men. Of course, there's not just one perfect gift. Because your man is an individual, the perfect gift really requires some thought to get it just right. It doesn't hurt, though, to have some recommendations. If you are looking for some impressive gifts for your boyfriend, husband, or even just a friend, be sure to check out these ideas.
For The Boyfriend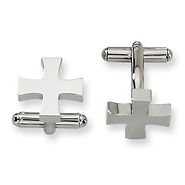 The trick to getting your boyfriend the perfect gift is that it needs to be intimate enough for the degree of the relationship. The following are some holiday gift ideas for men that your boyfriend will love.
For a man with class, cufflinks would be welcomed with open arms. As an accessory for clothing, they are personal enough for a boyfriend, but won't venture too far into his comfort zone. You can either purchase stylish cufflinks or even have them engraved.
If you want to purchase jewelry, a chain necklace or bracelet would be perfect. A high maintenance man would enjoy the value and the image and it's a personal enough gift that you wouldn't be buying them for anyone else.
For The Husband
Purchasing the right gift for your husband could also be risky. If you spend too much money, he could get upset. If you don't spend enough money, he could get upset. The answer just might come in one of the following holiday gift ideas for men.
For the man who has everything and wants nothing, a coupon book would make a great gift. Make coupons for things such as "one free 30 minute massage" or "one hot date."
For the man who has nothing and wants everything, find out what electronic item is top on his list of wants. Save up and purchase it for him. It's a guaranteed win/win situation.
Just like the boyfriend gifts, something simple yet amazing would be a gold or silver chains. With so many varieties, styles, and ways to personalize the jewelry, your husband will love not only the piece of jewelry, but also the thought that was put into it.
For A Friend
Guy friends are sometimes really difficult to buy for because if you get the wrong gift, it could send the wrong impression. The following holiday gift ideas for men would be perfect for someone who is simply a friend.
A nice pen that he can use at work.
A gift basket with all of his favorite candy bars.
Contemporary metal accessories such as tungsten or titanium men's bracelets.
Before the holidays sneak up on you and you don't have the right gift for the right man, be sure to consider what would be best for your boyfriend, husband, or friend.