There may be a lot people out there thinking the same thing about silver jewelry being cheap and worthless but may not realize that it's actually a precious metal and, therefore, considered an affordable luxury.
What's a Precious Metal? Any metal that is currently being traded in the stock market is considered precious because it has financial value. These metals can actually be resold for money. Most people are familiar with gold and platinum as precious metals because of their high prices. However, silver also has monetary value, making silver jewelry valuable.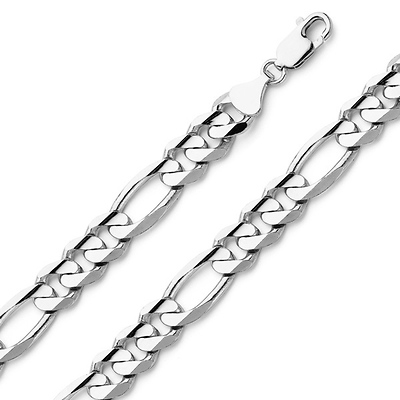 With gold prices trading at about $1700 per ounce versus silver trading at $33 per ounce, you can see that it's quite a significant difference in price. Gold has become too expensive for those with a limited budget. I remember a few years ago while I was looking around a gold jewelry store, I had my eye on a classic Figaro gold chain, which cost about $100 but decided to hold off on that purchase. Now, if I wanted that same chain, its over $300! It makes me wonder why I didn't buy that gold jewelry right there and then.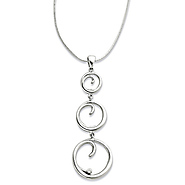 If I honestly had a choice, and I'm sure I speak for most people, I'd prefer buying gold jewelry because it's always been the standard when it came to buying fine jewelry, such as wedding bands, engagement rings, chains, bracelets, earrings, and pendants. But with my current financial situation, silver is the next best thing. I've noticed that jewelers are now offering so many different styles and options in sterling silver while their gold jewelry selections started to shrink. I talked to one local jewelry shop owner why that was so, and his response was the obvious. Gold has become more and more of an expensive luxury item, which makes it tougher to sell these days. He told me a lot of his suppliers are doing the same by offering more and more silver selections because it cost less to stock and produce numerous different styles. This jeweler also mentioned that working with silver is less risky, and he can afford to sell or even create more unique and innovative styles as opposed to gold. For example, he can offer and stock 30-50 different styles made in silver compared to just 10 styles in gold for about the same price. He said that people these days have a tight budget but still look for good products, and he's able to offer more with the same high quality with silver as its counterpart.
It just amazes me how high the prices for precious metals have climbed, especially gold, with no end in sight in how high it will continue to go up. Of course, I still prefer gold jewelry. But I find silver jewelry more and more appealing, especially since I can afford to buy it. Remember that gold chain I mentioned earlier? I found a similar sterling silver chain for much less!
Do you think silver jewelry is precious or cheap? Please share your answers in our Facebook page here!
****

This blog post was written by a guest blogger. If you would like to write a blog post related to jewelry, please contact us.