Summer is in full swing, and I bet you're loving wearing flip-flops, sunglasses, and sundresses. However, you simply cannot look sensational with your new tan without having the proper jewelry to set it all off. There are numerous pieces that are popular continue to read below for some of the top jewelry trends for summer 2013.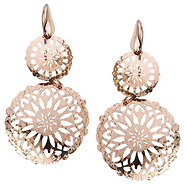 ☀ ☀ ☀ ☀ ☀
Colored Gold - Gold is happening this season as well, not just yellow gold jewelry however. Colored gold is all the rage with rose looking gorgeous against any type of skin tone. This is a huge trend for dressing casual but classy for all of those summer weddings you will be attending.
Retro Fashion - Deco Delight is a trend that seems to be sweeping the nation. This style with precious and semi-precious metals harken back to a long gone era but with a modern flair. From dangling earrings with pearls to angular black bangles laced with diamonds, this trend is sure to be a hit this summer. And it's the last season of the AMC's TV hit, Mad Men, that sparked the retro fashion trend. Go for this retro jewelry look that can't be beat.
Pastels & Neon - Neon and pastels are in big time this summer season. Neon jewelry such as neon drusy necklaces will add a splash of color to your summer wardrobe and stand out against your marvelous tan.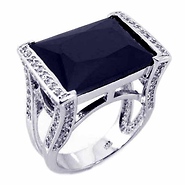 Wrap bracelets - Wrap bracelets offer you a way to combine pieces with different textures for a look that is all your own. Pair a colorful wrap bracelet with a delicate friendship bracelet or a watch with an oversized face. It is the perfect way to add style and depth to your ensemble this summer.
Chunky & Bold - Funky, fun, and fashionable jewelry is always in style but never more than this season. These fashions really let you show off your own unique style. Don't be afraid to show off this chunky jewelry with some thick silver chains, rings with big gemstones, and gold chunky-style bracelets.
☀ ☀ ☀ ☀ ☀
Summer is a time to have fun, spend the days at the beach, and the night partying with your friends. Whether you are relaxing by the pool or having an elegant dinner with your friends, these jewelry trends are the best on the market for summer fashion in 2013.