Jewelry is one of the most important accessories to set off any outfit, and when you're building a jewelry wardrobe, it's best to start out with gold because it's the most versatile as well as valuable. Gold jewelry pieces can go from day to night and simple to fancy depending upon what you're wearing. With so many gold jewelry options to choose from for men and women, what should you definitely have? The following are the top five gold jewelry essentials to build an accessory wardrobe with: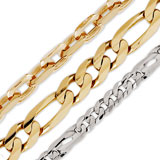 Gold Chains
Gold chains are the first of the top five gold jewelry essentials. 14k and 18k gold chains range from very simple lightweight styles which are intended to support pendants to elaborate heavier styles with fancy links such as Figaro chains, Byzantine chains, or rolo chains. Gold chains come in yellow gold, white gold, and two tone gold to suit your individual taste.
Gold Bracelets
Gold bracelets are another one of the must-have gold jewelry essentials. Gold bangle bracelets are the simplest, most versatile style, but other options include chain styles, charm bracelets, ID bracelets, and bracelets that are accented with precious, semi-precious, or manmade gemstones. Gold bracelets are available in white, yellow, or two-tone gold.
Gold Rings
Gold rings are another of the top five gold jewelry essentials. Gold rings can range from the simplest styles (plain gold wedding bands or signet rings) to gold rings that feature elaborate carvings to gold rings that serve as a setting for gemstones of all kinds.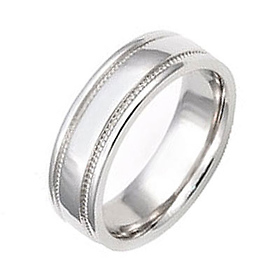 Gold Necklaces
Gold necklaces are also essential gold jewelry purchases. Besides the chains mentioned above, there are other gold necklace styles such as chokers, drop necklaces, omega necklaces, and lariat-style necklaces. Most gold necklaces come in 14k or 18k gold. If you want a more intense yellow gold or white gold, choose 18k gold necklaces, and choose 14k gold necklaces for a more affordable option.
Gold Earrings
Gold earrings are the last of the essential gold jewelry purchases. Simple gold hoop hearings are a great choice for a woman with any type of style, but other popular versions of gold earrings include carved studs and elaborate drop earrings. Yellow and white gold can also serve as a backdrop for gemstone earrings such as diamond studs.
Keep in mind that all of these gold jewelry essentials come in both 14 karat and 18 karat versions. 14 karat is slightly more durable and less expensive while 18 karat is purer and therefore more valuable.
***
If you have any questions about jewelry, call Customer Service toll free at (888) 223-7056 during business hours or email us. We'll be glad to help.
Related Jewelry Buying Guides: