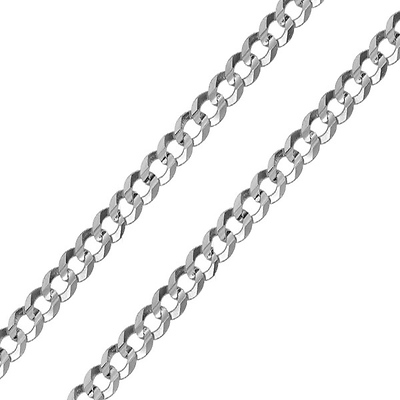 Silver chains are chains made out of silver that can be worn as a necklace or bracelet. They make great ideas for gifts because they are relatively affordable while still incorporating precious metal. Silver chains come in both men and women's styles.
The mens silver chains are usually slightly thicker and heavier than the women's chain necklaces. Either type may have simple links or attractive links such as concave curb link chains or box links. Women's silver chain necklaces also often incorporate a pendant.
We offer a great range of quality silver chains available for both men and women at highly affordable prices.