Ships within
1
to
10
business days.

Customer Service
Toll Free:
1-888-223-7056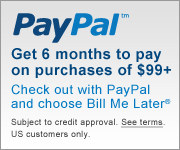 Home > Princess Cut > Material: Blue Sapphire > Material: Sapphire
Found:

0

Princess Cut

Display:

0
Filtered By:

| | | | |
| --- | --- | --- | --- |
| Material: Blue Sapphire | [x] | Material: Sapphire | [x] |
Deciding to get married with the person you want to spend the rest of life with is a huge decision. Choosing the ideal engagement ring to propose with can be your next. One of the most popular types of diamond engagement rings are the round cut and princess cut diamond engagement rings, so browsing this section for engagement rings is a great place to start. For more unique diamond ring options, visit our Asscher cut, baguette cut, radiant cut, and emerald engagement rings collections.