Browse Gold Bangle Bracelets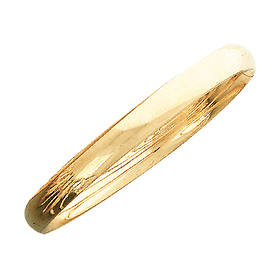 Find gorgeous gold bangle bracelets online at discounted prices!

Gold has been used as a tool and means of adornment and decoration since prehistoric times, but around 300 B.C. the truly intricate and lavish uses of gold were produced in Egypt and the ancient civilization of the Sumer (currently Iraq). The ancient Egyptians were master goldsmiths, using techniques to create gold-leafing, casting from molds, and mixing metals to attain the specific colors of different alloys.

Nowadays, gold jewelry is more popular than ever, because of the vast selection we have to choose from, of styles, colors, and types. Gold bracelets, especially the gold bangle bracelets, are popular within many different cultures because it is an elegant and sophisticated accessory and very affordable.


Browse Gold Bangle Bracelets