A mens gold Figaro chain is one of the most popular gold chain necklaces for men available today. A Figaro chain includes a decorative chain pattern where a few short links, usually three, are interspersed with one long oval shaped link.
Yellow Gold Mens Gold Figaro Chain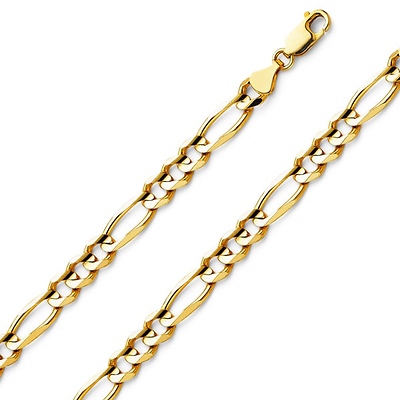 This type of chain most commonly comes in white gold or yellow gold. Though figaro chains are usually plain because the chain pattern itself is decorative, on occasion you will find a mens gold Figaro chain accented with pave diamonds or other subtle precious stones.
White Gold Mens Gold Figaro Chain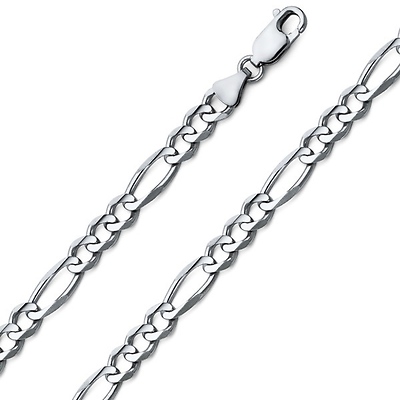 We have a wide range of quality men's gold Figaro chains at less than retail prices.