Ships within
1
to
10
business days.

Customer Service
Toll Free:
1-888-223-7056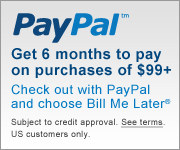 Home > Necklaces > Material: Classic Bands
Found:

0

Necklaces

Display:

0
Filtered By:

| | |
| --- | --- |
| Material: Classic Bands | [x] |
Necklaces enhance both people's faces and wardrobe and can strategically direct people's eyes to the upper part of their bodies or below their necklines in a fashionable way. Find any exquisite necklace to embellish your look at GoldenMine. Our collection carries a wide variety of gold chain necklaces, pearl necklaces, and necklaces adorned with diamonds, amethysts, sapphire, and other gemstones, so you'll be sure to find something you will love and enjoy.