The holidays are rapidly approaching, and time is running out to find the perfect gift for the special woman in your life. Whether that special woman is a mother, friend, spouse, or significant other, she deserves to receive a thoughtful and beautiful gift that comes from your heart. If you feel overwhelmed on finding the ideal gift, here are some helpful gift ideas that will be sure to melt her heart.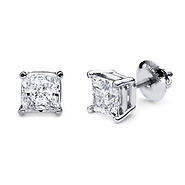 Avoid Costume Jewelry
The first item on my list of holiday gift ideas for women is quality jewelry. Too often men make the mistake of purchasing cheap costume jewelry for the woman in their life, and while she will probably be very gracious in accepting your gift, deep down she may be a bit disappointed. What you may not realize is that a woman often sees a reflection of her value when given a gift of jewelry. If she receives a gift of costume jewelry made with cheaper metals that fade quickly, then she may feel less special. Instead, try purchasing one of the following holiday gift ideas made with precious metals and gemstones that will show the woman in your life just how much she means to you:
Hoop earrings
Diamond studs
Birthstone jewelry set
Hoop Earrings
Silver and gold hoop earrings are classic pieces of jewelry that never go out of style. For years, hoop earrings have been symbolic of grace, poise, and sophistication with a fun and flirty side. Quality hoop earrings come in sterling silver, white gold, yellow gold, and even two tone varieties. When you are choosing the perfect pair of hoop earrings for the special woman in your life, I recommend that you pay close attention to the color she wears the most. Some women prefer sterling silver jewelry while others prefer yellow gold, so make sure you pay attention to the jewelry colors she most often wears. No matter what color you choose, hoop earrings are ideal holiday gift ideas for women.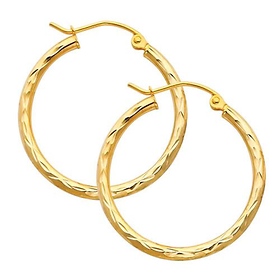 Diamond Studs

Beautifully simplistic, the right pair of diamond studs will melt any woman's heart. Diamond stud earrings are classy and delicate and will show the woman in your life how much you value her. A simple pair of clear diamond studs will make any woman happy, but if you really want to show her how much you care, consider purchasing these classic earrings in rare colors such as black, blue, or yellow.

Birthstone Jewelry Set

If you are looking for more thoughtful holiday gift, purchase a jewelry set that showcases your special woman's birthstone. The sentiment of purchasing birthstone jewelry will mean more to her than you know and will help to make this holiday season one of her most cherished and unforgettable memories.